Besides the Header possibilities, Uranus provides the possibility to override the Header Skin per page basis.
While editing your page, navigate to Contents tab and then click on Header – Skin Settings.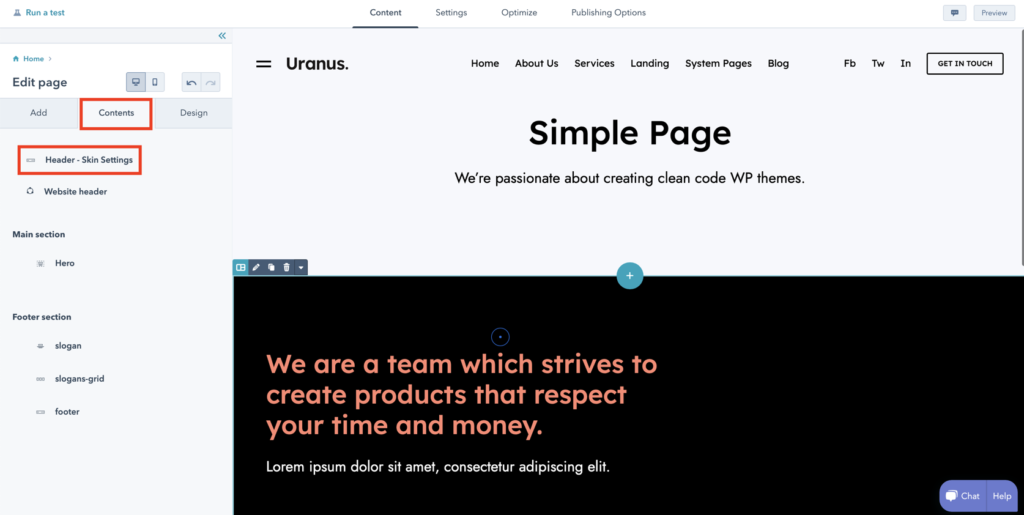 Here you can select among the 3 different Header Skin – Default, Light & Dark. In this way, you should avoid any readability issues when you need a header that overlaps your website content.