In July 2021, HubSpot for the first time enabled developers to create reusable modules.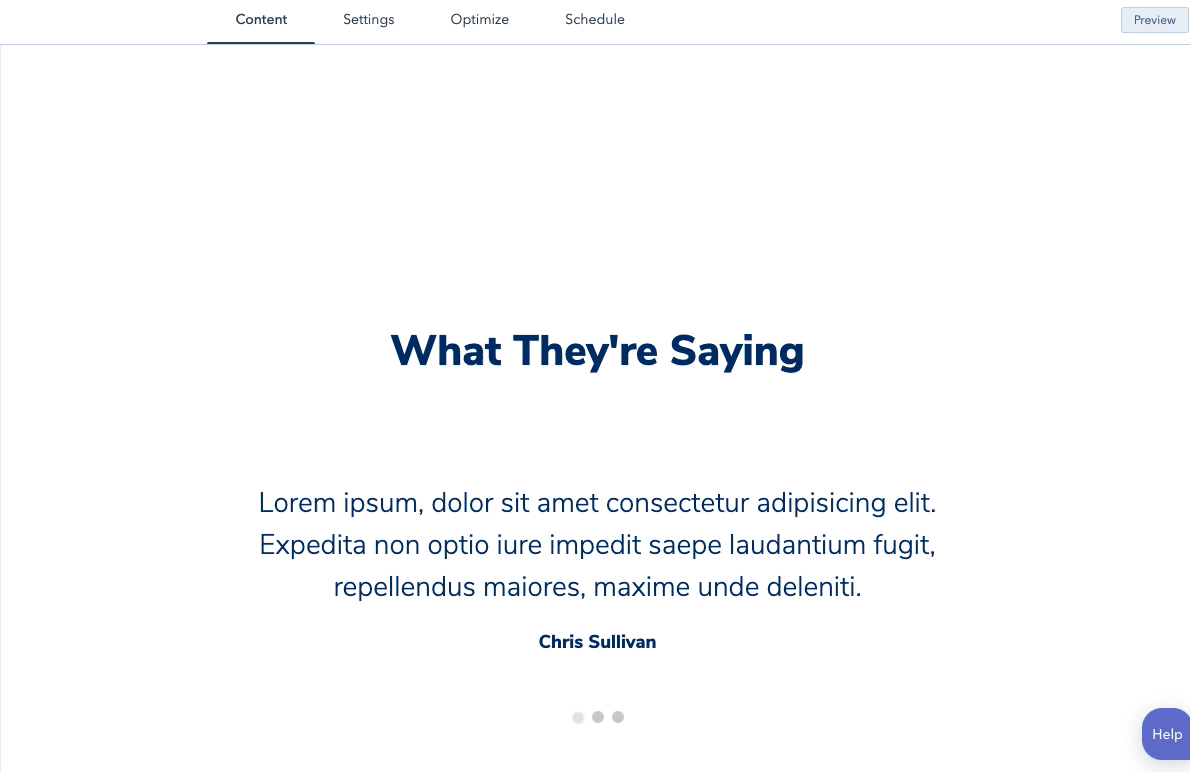 This is an amazing feature as theme developers can offer sections with pre-configured rows, columns, and modules. Content creators can then insert these sections into the page and start tweaking content and settings for this specific section instance. This saves content creators time and encourages brand consistency.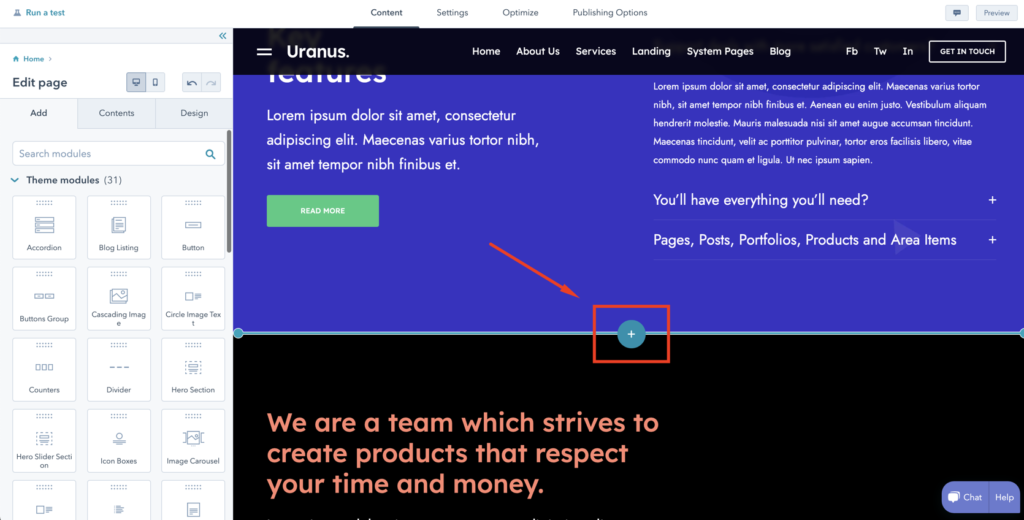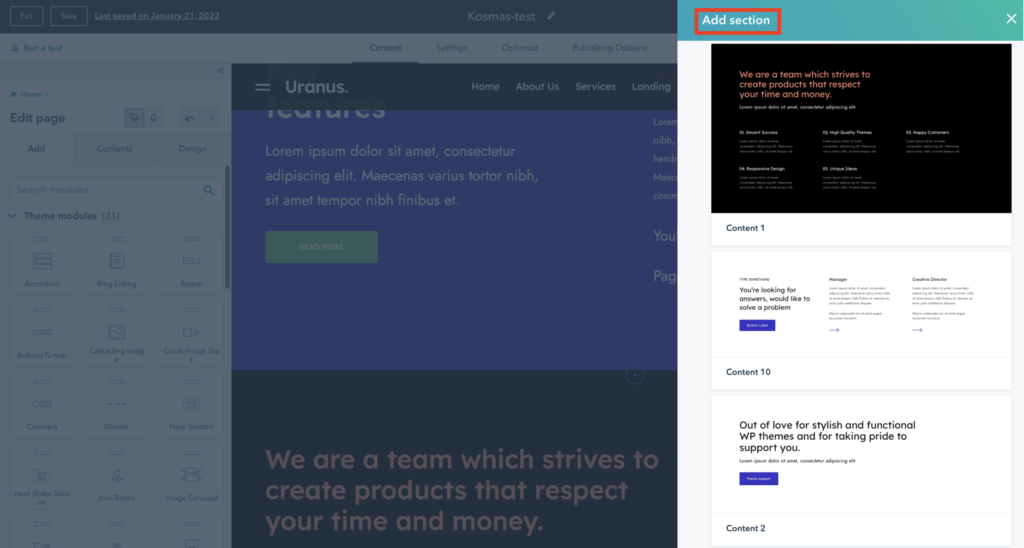 Uranus comes with 65+ Prebuilt Custom reusable Sections to import while editing the pages. This is the most handy import way to get only the content you need.
Content creators can also save their own custom sections which is also amazing and time saver. Read more details on this related article.